When you push play on the Gwen trailer about half way through you can feel the score build tension and bring to life the atmospheric piece of horror you are about to watch. The tone of the trailer certainly has the quality of an A24 film and maybe even a little bit of a 'The Witch' vibe to it. Definitely worth checking out if you liked 'The Witch' but it seems to carve out it's own place in gothic folk horror. The trailer, press release and synopsis are below.
RLJE Films has partnered with Shudder, AMC Networks' streaming service for horror, thriller and the supernatural, to bring the highly anticipated thriller GWEN to theaters, VOD and Digital HD on August 16, 2019 prior to its release on the premium streaming platform. Written and directed by William McGregor ("Misfits"), who is making his feature film debut, the film stars Eleanor Worthington-Cox (Maleficent) and Maxine Peake (The Theory of Everything).
"GWEN has been shocking audiences from TIFF to Overlook," said Mark Ward, Chief Acquisitions Officer at RLJE Films. "We are excited to go on this joint venture with Shudder, bringing more elevated, thought-provoking content to our genre audiences."
Shudder acquired all North American rights from Great Point Media after GWEN's World Premiere at the 2018 Toronto International Film Festival. The film also screened at this year's Overlook Film Festival. RLJE Films will handle the DVD/Blu-ray release later this year.
"GWEN is a haunting, beautiful debut by McGregor, elegant and searing in its dramatic horror and frightening coming-of-age," said Emily Gotto, Global Acquisitions at Shudder. "We are excited to bring GWEN to the North American audience while also continuing to grow our partnership with RLJE."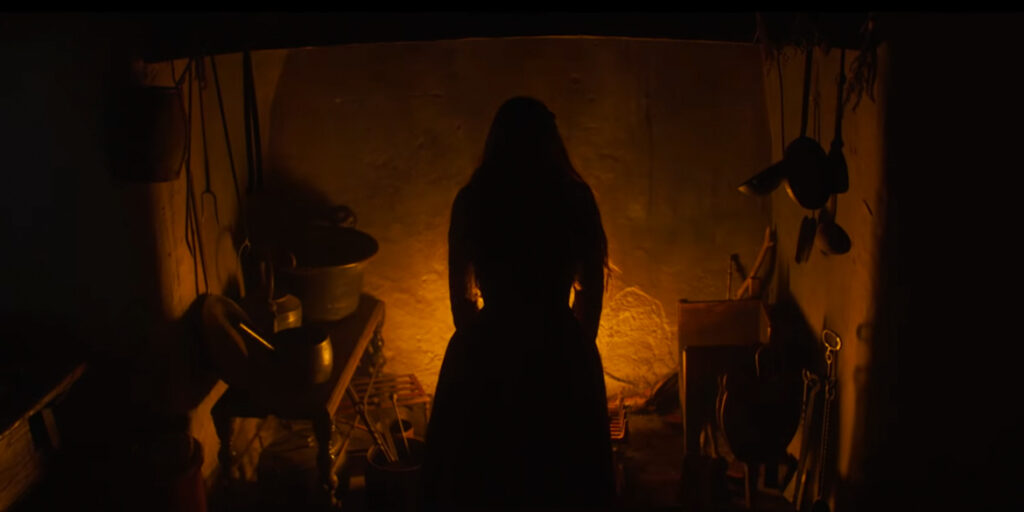 In the film, Gwen is a young girl whose life seems to be collapsing around her. Struggling with her mother's mysterious illness, her father's absence and a group of angry villagers threatening to take her farm, Gwen must find the strength to guide her family through the darkness. But as a malevolent presence begins to take grip of her home, it becomes apparent there is a greater evil that may be too strong to overcome.
GWEN was produced by Hilary Bevan Jones ("Close to the Enemy") and Tom Nash ("Partners in Crime").
Look for Gwen in select theaters, On Demand, and on Digital HD beginning August 16th, 2019.