Arnold Schwarzenegger rarely minces words. If he says something, you'd better believe that the Austrian Oak will make good on his promise. He's conquered the world of bodybuilding, become arguably the biggest action movie star ever and now, he wants to play a Terminator…
…again.
While in reality James Cameron does not regain his rights to the movie properties until 2019, he has however brokered a deal with the current rights holders to produce a brand new trilogy. Set to helm the films is Tim Miller, of Deadpool directorial fame.
In an interview with The Playlist, Schwarzenegger dropped tantalizing absolutes regarding his involvement with the newest Terminator Trilogy and the much anticipated revival of Conan.
"In March next year, I am shooting 'Terminator 6,' James Cameron and David Ellison are back on board and then comes a 'Conan,' " Schwarzenegger said.
If everything indeed does go as planned and Arnie reprises his iconic roles, what is stopping him from further solidifying his status as action hero god? Nothing. Absolutely nothing. I mean, who could say no to such an adorable cybernetic smile?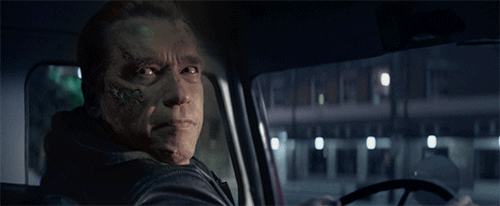 Should Arnold continue the franchise? Are you as excited as me to see even more movies with Governator?  Is it time to pass the "Terminator Torch?" Let us know in the comments!